<!- mfunc search_box_body ->
<!- /mfunc search_box_body ->
<!- mfunc feat_school ->
Featured Programs:
Sponsored School(s)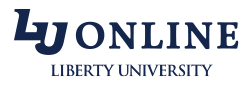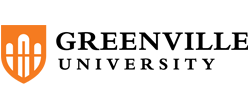 <!- /mfunc feat_school ->
Reviewed by Mary McLaughlin, Ma-TESOL; M.S. SpEd
The Power of Quality Technology in the ESL Classroom
Instructional technology tools can reshape your curriculum, or they can be a way to reinforce concepts and address gaps in language skills. According to Jeff Wiseman's presentation, "English Language Learners as Digital Natives: 21st Century Tools for Sheltered ESL Classrooms," there are many benefits to integrating technology in an ESL setting:
They can individualize and customize curriculum.
They can promote cooperative group work.
They can impart English skills while also providing technology skills essential for 21st century learners.
They can increase the percentage of time students stay on task during independent practice.
When using technology in the classroom, consider that this is the generation of "digital natives," students who have grown up with the Internet and who are familiar with technology for entertainment. An ESL or EFL educator's job is to guide students to use high-quality instructional tools for learning or practicing English skills. In locating such resources, consider:
How does this tool engage users?
Does this tool provide targeted support in a necessary skill?
Does this tool address listening, reading, reasoning, creating, or writing in English?
What degree of language proficiency does this tool support?
Is there a way to assess skills mastery?
ESL Instructional Tech Tools for Listening Skills and Verbal Interaction
According to Renee Ybarra and Tim Green's "Using Technology to Help ESL/EFL Students Develop Language Skills," published in The Internet TESL Journal, teachers in ELL classrooms can use computers to enhance listening skills and verbal interaction, and to support a variety of language functions. The authors highlight the power of software, apps, and websites that feature interactive stories. These stories have built-in visual and audio aids to support comprehension and often feature activities and assessments that reinforce learning and assess comprehension. Resources for teachers include:
Story Time For Me
A free library of stories featuring animation, narration by professional actors, and word-by-word highlighting. These stories are best suited to children in the primary grades.
Starfall
This site has free resources suitable for individualized development of pre-reading skills, teaching reading, and refining reading skills. The "I'm Reading" section (https://www.starfall.com/h/im-reading/?t=333030926) has a diverse library of reading materials, accompanied by illustrations and audio, including fiction, nonfiction, comics, plays, Greek myths, Chinese fables, and other folk tales.
Many Things
Geared toward teenage and adult ELLs at the intermediate and advanced levels, this site features short reports on current events, news items, and social issues. Students listen and read along.
Voxy
Subscribers to this app listen to and read short news stories on various themes. Afterward, they play games to practice skills and complete quizzes to test their comprehension.
ESL Instructional Tech Tools for Practicing Literacy Skills
Ybarra and Green also find that software and online games can promote students' skills in spelling, phonics, grammar, and sight word vocabulary. Here are a few computer literacy games that support ESL instruction:
Building Language for Literacy: Early Reading Activities
Scholastic has developed three online games that teach beginning ESL students in the primary grades with phonemic awareness, phonics, and vocabulary.
ESL Interactive Grammar Games
Short, simple games address skills such as English vocabulary, spelling, and verb tenses.
ESL Instructional Tech Tools for Developing Writing Skills
Ybarra and Green highlight how teachers can use computers to support beginning ELLs in guided writing activities. The graphics, prompts, and templates available from technology-based ESL writing activities keep writing interesting and reduce students' frustration. Some tech-based ESL writing tools available to teachers include:
Interactive Writing Games
Fun English Games presents highly structured activities that guide students to write for different purposes. The interactive lessons and writing templates include formulating an argument for a debate, designing advertising materials, writing newspaper pieces, composing a letter, creating stories in different genres, and writing step-by-step instructions.
Learn English Kids
The British Council's site features quite innovative interactive writing activities. These games ask students to use English to style a superhero, make a comic strip, create finger puppets to act out a fairytale, compose a story, design a monster, and customize a dangerous animal.
Constructing the Paragraph
English Online France has a tutorial and self-test for adult learners on how to write a paragraph. Other writing activities in this series include topic sentence, supporting sentences, using transitions, and ordering principles.
ESL Instructional Tech Tools for Vocabulary Support
As pointed out in the research paper "Integrating Technology: Best-Use Practices for English Language Learners in Content-based Classrooms," by Ruth Ban, Li Jin, Robert Summers, and Kristina Eisenhower, instructional technology allows teachers to customize instruction to match student needs. The authors provide the example of a language arts lesson that requires students to comprehend English text. Beginners might use translation tools or online picture dictionaries to aid comprehension, while more advanced ELLs can use electronic dictionaries without graphic support. Here are some ESL Dictionary and Translation Tools:
Online Picture Dictionary
ESOL Help has created a free picture dictionary with simple images. Words are organized thematically.
Google Translate
One of the most prominent free online translation tools has boxes for plugging in text to translate.
ESL Instructional Tech Tools for Practicing English Communication
Ban, Jin, Summers, and Eisenhower also cover ways ESL teachers can use technology-based communication tools in class. The authors highlight instructional strategies such as:
blending oral and written language with Instant Messenger
sending emails to classmates to practice informal writing
participating in course components on a class discussion board
creating a webquest to address an inquiry or theme
designing a class webpage
Additional Technology Resources for ESL Educators
The English for Everyone blog features a post, "Teaching ESL with Social Media," that reviews research and discusses ways to use Facebook, Twitter, and Pinterest to create engaging activities for ELLs.
The Texas Computer Education Association (TCEA) maintains a list of recommended apps for educators, divided by curricular area. Included is a list of ESL apps for iPod and iPad.
The Scripps Research Institute Libraries website highlights ESL apps that address pronunciation, accent reduction, understanding English idioms, conversation skills, and reading skills.